Pandamic Runner
A panda running away from a virus! Take it to the Victory point to save it!
Don't forget to munch your bamboo! ;-)

Play with:
Arrow Up : Move forward
Arrow Right: Return right
Arrow Left: Return left
Space : Jump

Game developed by 4 strangers during The Panda-mic Game Jam, 1-3 May 2020, hosted by Game Developers Assocation of Greece · #pandamicjam.
Have fun!

Comments
Log in with itch.io to leave a comment.
Hi I Play this Game I like it But Some time your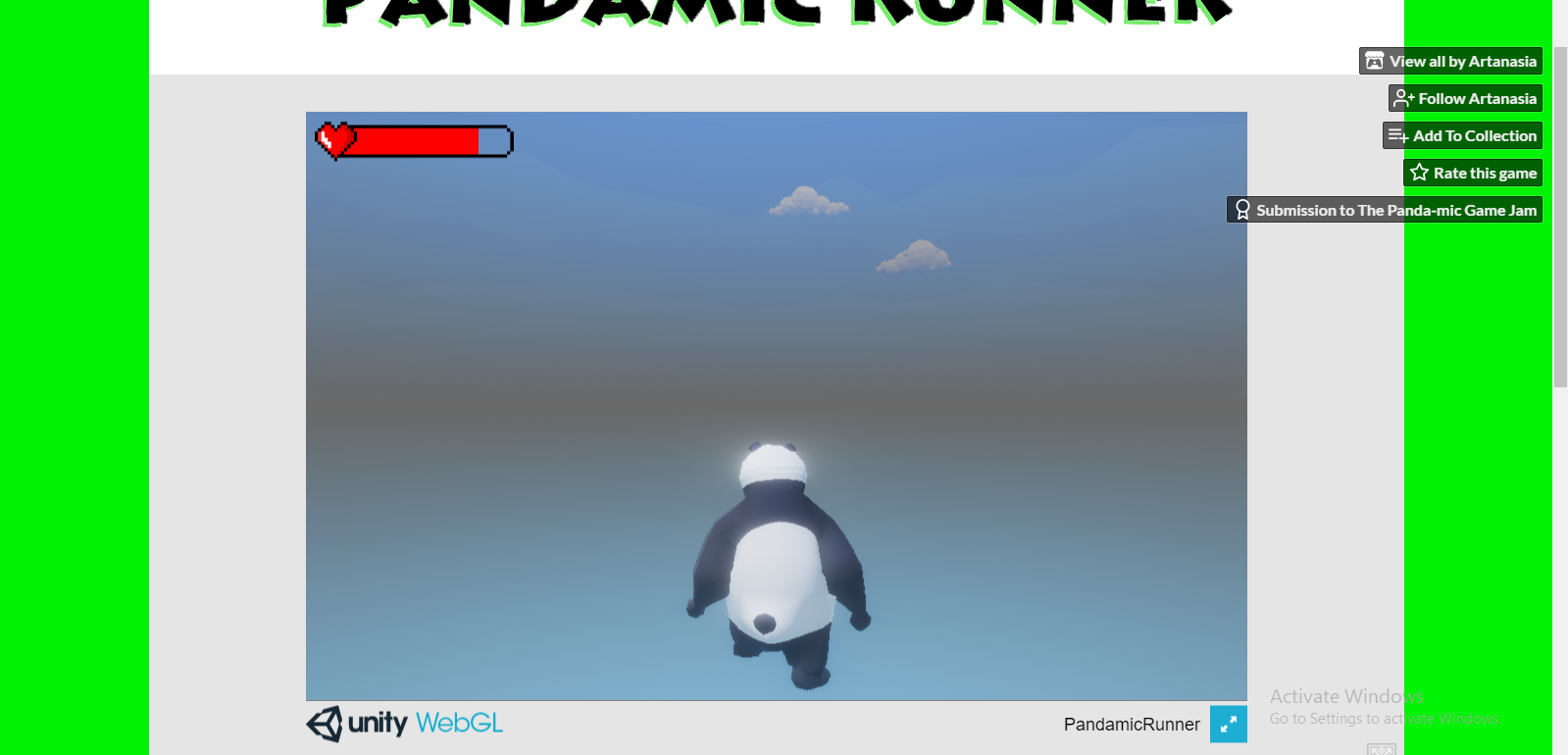 Character goes inside of the terrain
Hi, thanks for the feedback! Indeed, we didn't have enough time to fix it during the game jam, and then we didnt want to work on it further after the game jam! Have fun!